Community Pharmacy
Supporting the community...all day, every day.
Having to work faster, needing to work smarter.
FDB advantages for retail pharmacies:
Multilex drug knowledge base
P
lays an essential role in medication decision support for many community pharmacies in the UK.
Medication Decision Support
Including drug-drug interactions, drug-allergy interactions, and duplicate-therapy detection.
FIRSTLight
O
ur referential drug database also provides patient-education leaflets and, professional drug reference information.
Consistent Drug Knowledge
T
hroughout the healthcare continuum, facilitating healthcare information exchange.
NHS England Five Year Forward View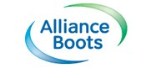 Phil Hurst
The Boots Company Plc
FDB Solutions for Community Services